Search for (almost) any book
Shopping cart
There are no products in your shopping cart.
Items in the cart

0

Items

$0.00
Lion & Lamb: Two investigators. Two rivals. One hell of a crime. (Hardcover)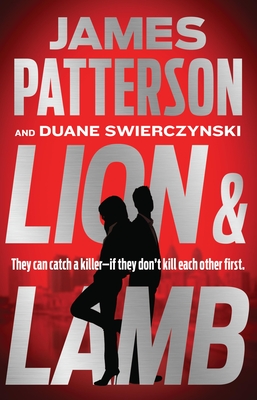 $30.00

Usually Ships in 3-7 Days
Description
---
Veena Lion and Cooper Lamb are rival PIs in Philadelphia in this "fun ride…the romance between Cooper and Veena is artfully handled...endearing characters including Cooper's two preternaturally clever kids and his Rhodesian ridgeback puppy." –Publishers Weekly

​"Great storytelling…a spectacular murder case." –Kirkus, starred review
The city is in a state of shock over the fate of two hometown heroes: Eagles starting quarterback Archie Hughes, and his even more famous wife, Grammy-winning singer Francine Hughes.
One spouse is murdered. The other is suspect #1.  
Even before the case hits the courtroom, it's the hottest ticket in town.   
For the defense: Cooper Lamb, private investigator to the stars.  
For the prosecution: Veena Lion, a sleuth so bright she's got to wear shades.  
Between them, they know every secret in Philadelphia. Together, they prove how two wrongs
can
make a right. They are Lion & Lamb.
About the Author
---
James Patterson is the world's bestselling author. The creator of Alex Cross, he has produced more enduring fictional heroes than any other novelist alive. He lives in Florida with his family.

Duane Swierczynski is the two-time Edgar-nominated author of ten novels including Revolver, Canary, as well as the graphic novel Breakneck, many of which are in development for film/TV. Most recently, Duane co-scripted James Patterson's The Guilty, an Audible Original starring John Lithgow and Bryce Dallas Howard. He lives in Southern California with his family.
Praise For…
---
"There's an inherent satisfaction we get from murder mystery stories that feature entirely clever, yet diametrically opposed, but still wildly attracted to each other detective types. It scratches an itch. I should know—I'm somewhat of an expert. (On murder stories, not itches.)  Patterson once again takes us on a wild ride that keeps us turning pages to see if we're all as smart as the characters in his story."—Nathan Fillion

"A classic game of cat and mouse."—BookReporter