Search for (almost) any book
Shopping cart
There are no products in your shopping cart.
Items in the cart

0

Items

$0.00
Black Sun (Compact Disc)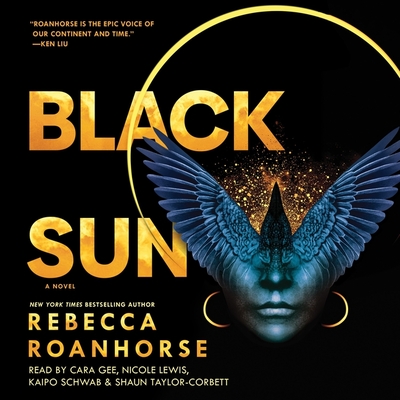 $39.99
Sorry - title not available at this time.
October 2020 Indie Next List
---
"As an avid fantasy reader and an Indigenous person, I cannot adequately describe how much it meant to read Black Sun and be immersed in a non-white fantasy based on cultures from the Americas. This book is so well done! I loved all of the characters (especially the swashbuckling, magic-using ship captain), the settings were beautifully written, and the magic in this world is fascinating. If you're looking for murderous sea women, larger-than-life crows, gods returning to avenge past violence, political intrigue, and dash of romance, look no further. I also really appreciate the way that queer and nonbinary characters are portrayed. Roanhorse has written a perfect high fantasy novel and I cannot wait to see where this series takes us next!"
— Hillary Smith, Copperfield's Books Calistoga, Calistoga, CA
Description
---
From the New York Times bestselling author of Star Wars: Resistance Reborn comes the first book in the Between Earth and Sky trilogy, inspired by the civilizations of the Pre-Columbian Americas and woven into a tale of celestial prophecies, political intrigue, and forbidden magic.A god will return When the earth and sky converge Under the black sun In the holy city of Tova, the winter solstice is usually a time for celebration and renewal, but this year it coincides with a solar eclipse, a rare celestial event proscribed by the Sun Priest as an unbalancing of the world. Meanwhile, a ship launches from a distant city bound for Tova and set to arrive on the solstice. The captain of the ship, Xiala, is a disgraced Teek whose song can calm the waters around her as easily as it can warp a man's mind. Her ship carries one passenger. Described as harmless, the passenger, Serapio, is a young man, blind, scarred, and cloaked in destiny. As Xiala well knows, when a man is described as harmless, he usually ends up being a villain. Crafted with unforgettable characters, Rebecca Roanhorse has created an epic adventure exploring the decadence of power amidst the weight of history and the struggle of individuals swimming against the confines of society and their broken pasts in the most original series debut of the decade.