Search for (almost) any book
Shopping cart
There are no products in your shopping cart.
Items in the cart

0

Items

$0.00
Lanny: A Novel (Hardcover)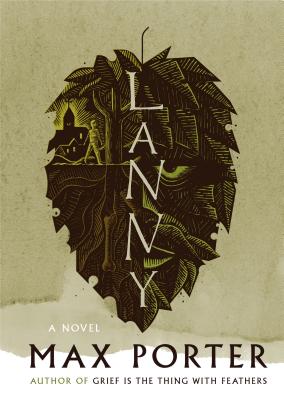 $24.00
Sorry - title not available at this time.
May 2019 Indie Next List
---
"The genius of Max Porter is that he can write a village in its entirety—a mother's love for her son, a brilliant artist's loneliness, a young boy's whimsical adventures, a mythological creature's inner monologue, a whole village worth of secrets and wishes and terrible thoughts—and make it into a bizarre but highly enjoyable little novel. You'll find yourself thrilled by the dark humor Porter captures in his story of one village and its characters, both real and mythologized, as Lanny follows the eponymous young boy and the lives he impacts around him."
— Erin Mazza, BookBar, Denver, CO
Summer 2020 Reading Group Indie Next List
---
"Max Porter again proves to be one of the most talented English-language writers working today. You can read this novel purely to enjoy the sound of the words that float through the village outside London, where it takes place. You should also read it because it delves into mythology, art, parenting, friendship, and the intersection of the mundane and the fantastic. It is a beautiful book that you will want to read in one sitting, then slowly go through a second time to take everything in."
— Dan Schwartz, Changing Hands, Tempe, AZ
Description
---
Longlisted for the 2019 Booker Prize

An entrancing new novel by the author of the prizewinning Grief Is the Thing with Feathers

There's a village an hour from London. It's no different from many others today: one pub, one church, redbrick cottages, some public housing, and a few larger houses dotted about. Voices rise up, as they might anywhere, speaking of loving and needing and working and dying and walking the dogs. This village belongs to the people who live in it, to the land and to the land's past.

It also belongs to Dead Papa Toothwort, a mythical figure local schoolchildren used to draw as green and leafy, choked by tendrils growing out of his mouth, who awakens after a glorious nap. He is listening to this twenty-first-century village, to its symphony of talk: drunken confessions, gossip traded on the street corner, fretful conversations in living rooms. He is listening, intently, for a mischievous, ethereal boy whose parents have recently made the village their home. Lanny.

With Lanny, Max Porter extends the potent and magical space he created in Grief Is the Thing with Feathers. This brilliant novel will ensorcell readers with its anarchic energy, with its bewitching tapestry of fabulism and domestic drama. Lanny is a ringing defense of creativity, spirit, and the generative forces that often seem under assault in the contemporary world, and it solidifies Porter's reputation as one of the most daring and sensitive writers of his generation.
About the Author
---
Max Porter is the author of Grief Is the Thing with Feathers, which won the International Dylan Thomas Prize and The Sunday Times/PFD Young Writer of the Year Award, and was short-listed for The Guardian First Book Award and the Goldsmiths Prize.
Praise For…
---
"Max Porter does damaged psyche well. . . . In Porter's winning new novel, Lanny, despair and unsettling entities are again on the menu, as are hard-won grace and beauty."—The New York Times Book Review

"A hybrid morality tale about environmental awareness, parenthood, and growing up, Lanny is enriched by its textures and stylized approach."—The New Yorker

"Porter's framework has enabled him to write a book that is part poetry and part prose, where each main character feels like a member of a chorus delivering a soliloquy, some humorous, many others pained."—Washington Post

"A striking work of experimental fiction and a fine follow-up to Porter's Grief Is the Thing With Feathers."—USA Today

"A dreamy whodunnit."—WSJ Magazine

"[Lanny is] a bravura performance — of language and understanding at their outer and innermost limits."—Star Tribune (Minneapolis)

"Put Lanny at the top of your 'to read' list and be prepared for sentences that take your breath away."—Pioneer Press

"[Lanny is written] with an extraordinary verve that's by turns lyric, eerie, and comical. . . . Porter may also have written the first great Brexit novel: a book about the deepest, oldest, strangest sense of itself that England possesses."—4Columns

"[Porter offers] the ultimate incantation of nature and its pitiless sovereignty. . . . Lanny is one of the most beautiful novels of the past decade."—BookPage

"Porter's prose is undeniably gorgeous. . . . This novel about family, the power of the woods and the creative spirit, centered on a special young boy, will charm any reader."—Shelf Awareness

"Porter is an enchanter with words. . . . Elegantly mysterious: a story worthy of an M.R. James or even a Henry James and a welcome return by an author eminently worth reading."—Kirkus Reviews, starred review

"In his bold second novel, Porter combines pastoral, satire, and fable in the entrancing tale of a boy who vanishes from an idyllic British village. . . . This is a dark and thrilling excavation into a community's legend-packed soil."—Publishers Weekly, starred review

"[Lanny] delivers quite the punch with its combination of unlikely effervescence, authentic emotion, and literary exploration. . . . Porter has created both an entertaining tale and a novel of exceptionally creative experimentation and genre extension."—Booklist, starred review

"This imaginative novel starts off dreamily, picks up speed, and races to a propulsive conclusion. A guaranteed edge-of-your-seat read."—Library Journal, starred review

"What's weird and wonderful about Lanny is that it pays attention to and celebrates all the things ordinary people in an ordinary village say, finding them remarkable. . . . But what's weirder and more wonderful about Lanny is that it finds a way—with no time wasted—to bring together all the essential signs of England. . . . But for all its apparent sentiment about its special, magical boy, Porter's book is far from being a genre-compliant missing-child narrative. It's slipperier and more complex. . . . Porter has performed a remarkable metaphysical trick."—London Review of Books (UK)

"It's hard to express how much I loved Lanny. Books this good don't come along very often. It's a novel like no other, an exhilarating, disquieting, joyous read. It will reach into your chest and take hold of your heart. Every page is a joy. It's a novel to press into the hands of everyone you know and say, read this."—Maggie O'Farrell

"Max Porter writes like no one else and it is impossible not to be swept along and astounded. Lanny is a wonder."—Daisy Johnson

"The writing is stunning and deeply affecting. The plot thunders along. This is a book that resolutely refuses to be categorised but to get somewhere close, think: Under Milk Wood meets Broadchurch."—Nathan Filer

"It takes a special kind of genius to create something which is both so strange and yet so compulsive."—Mark Haddon

"It shouldn't be possible for a book to be simultaneously heart-stopping, heart-shaking and pulse-racing, but that is only one of the extraordinary feats Max Porter pulls off in this astonishing novel."—Kamila Shamsie

"A powerful yet tender reclamation of the imagination, love, and artmaking—all of it a brilliant defense of the outsider's tenuous foothold in society."—Ocean Vuong

"Reading Lanny is like going to the back of the garden to find the exact spot where magic and menace meet. It's delightful and dark, stark and stylish, and as strange as it is scary—I loved it."—Claire Cameron