Search for (almost) any book
Shopping cart
There are no products in your shopping cart.
Items in the cart

0

Items

$0.00
Courting the Wild Twin (Hardcover)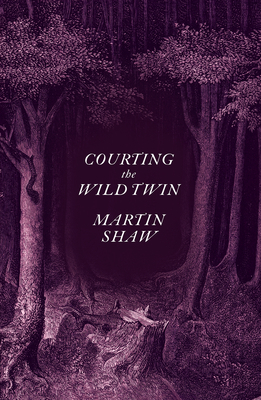 $19.95

Usually Ships in 3-7 Days
Description
---
'Fabulous.' Dan Richards, author of Holloway
'Terrifically strange and thrilling.' Melissa Harrison, author of All Among the Barley
'A modern-day bard.' Madeline Miller, author of Circe
This is a book of literary activism - an antidote to the shallow thinking that typifies our age.
In Courting the Wild Twin, acclaimed scholar, mythologist and author of Smoke Hole and Bardskull, Martin Shaw unravels two ancient European fairy tales concerning the mysterious 'wild twin' located deep inside all of us. By reading these tales and becoming storytellers ourselves, he challenges us to confront modern life with purpose, courage, and creativity.
Martin summons the reader to the 'ragged edge of the dark wood' to seek out this estranged, exiled self - the part we generally shun or ignore to conform to societal norms - and invite it back into our consciousness. If there was something we were meant to do with our few, brief years on Earth, we can be sure that our wild twin is holding the key.
After all, stories are our secret weapons - and they might just save us.
About the Author
---
Dr Martin Shaw is an acclaimed teacher of myth. Author of the award-winning Mythteller trilogy (A Branch from the Lightning Tree, Snowy Tower, Scatterlings), he founded the Oral Tradition and Mythic Life courses at Stanford University, and is director of the Westcountry School of Myth in the UK. He has introduced thousands of people to mythology and how it penetrates modern life. For twenty years Shaw has been a wilderness rites of passage guide, working with at-risk youth, those who are unwell, returning veterans as well as many women and men seeking a deeper life. His translations of Gaelic poetry and folklore (with Tony Hoagland) have been published in Orion magazine, Poetry International, Kenyon Review, Poetry magazine and Mississippi Review. Shaw's most recent books include The Night Wages, Cinderbiter, Wolf Milk, Courting the Wild Twin and his Lorca translations, Courting the Dawn (with Stephan Harding). His essay and conversation with Ai Weiwei on myth and migration was released by the Marciano Art Foundation.