Search for (almost) any book
Shopping cart
There are no products in your shopping cart.
Items in the cart

0

Items

$0.00
Under Pillow Wedding Cake and Other Customs: Annotated (Paperback)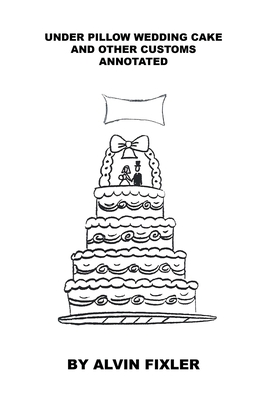 $12.95

Usually Ships in 3-7 Days
Description
---
Mores, customs, beliefs, and rites of the past are examined in a fanciful and humorous way in this book. Events such as fairs are annotated in the light of modern sports and technology; this is also true concerning etiquette and everyday life. Kings, Queens, peasants, and ordinary people are featured in a light and airy way gently satirizing their activities. A total of twelve segments involve marriages, weddings, and love: brides selling ale to pay for the wedding, cake, shoes, cushion dancing, sack posset, and matchmaking figure in bizarre and hilarious circumstances. Other categories include Agriculture, Foods, Holidays, Drinking and Taverns, Entertainment, Sports and Games, and Education.