Search for (almost) any book
Shopping cart
There are no products in your shopping cart.
Items in the cart

0

Items

$0.00
Genesis Mortalis (Paperback)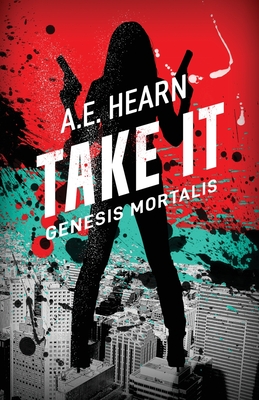 $21.99

Usually Ships in 3-7 Days
Description
---
On a single sheet of paper, Madisyn writes the word "UCOCA" in bold red letters. She looks over her shoulder at her sister Marcie, their eyes as big as saucers. Madisyn does not smile or speak, but she communicates a seriousness about the word-one that would change the meaning of their lives forever.
Madisyn and Marcelle Montevega have everything they could ever want in the world. As children of billionaires, they never needed to worry about money; at least, not their own. Now, at age sixteen, the twins and their best friend Robbie run the Unorthodox Capitalists Organized Crime Association (UCOCA), a rogue organization dedicated to stealing from notable business moguls and crime lords across the world.
Their new vigilante life takes them on exciting missions-like infiltrating the lair of a corrupt Brazilian businessman in the Amazon rainforest, and dismantling a high-profile game of Russian Roulette led by American senators-but their world turns upside down when their long-time tutor, Valentina, reveals a dark secret.
Take It: Genesis Mortalis is an action-packed, cinematic novel that shows wealth doesn't always determine happiness, and that greed will eventually come to humble even the most ambitious souls.