Search for (almost) any book
Shopping cart
There are no products in your shopping cart.
Items in the cart

0

Items

$0.00
How to Catch a Mole: Wisdom from a Life Lived in Nature (Paperback)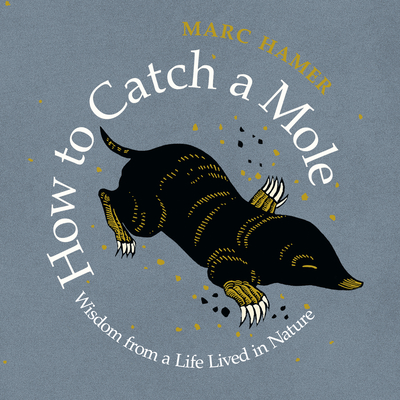 $17.95

Usually Ships in 3-7 Days
Description
---
In this evocative and heart-wrenching memoir, a hard-working Welsh molecatcher reveals his double life as a poet and a dreamer - "A wonderful memoir ... hands down the most charming book I read last year."--Margaret Renkl, The New York Times
"How to Catch a Mole is a small book of many things. In quiet, crystalline prose, it blends memoir, keen observations of nature, and ruminations about life, aging and death."--Wall Street Journal
Kneeling in a muddy field in the Welsh countryside, clutching a creature that is soft and blue-black, Marc Hamer vows he will stop trapping moles--forever. In this earnest, understated, and sublime work of literary memoir, the molecatcher shares what led him to this strange career and what caused him to stop: from sleeping among hedges as a homeless teen, to toiling on the railway, to weeding windswept gardens in Wales and witnessing the beauty of every living thing.
Hamer infuses his wanderings with radiant poetry and stark, simple observations on nature's oft-ignored details. He also reveals how to catch a mole--a craft long kept secret by its masters--and burrows into the unusual lives of his muses. Moles, we learn, are colorblind. Their blood holds unusual amounts of carbon dioxide. Their vast tunnel networks are intricate and deceptive. And, like Hamer, they work alone.
Beautifully written, life-affirming, and highly original, How to Catch a Mole offers a gorgeous portrait of one man's deep, unbreakable bond with his natural surroundings, and offers hope and inspiration for anyone looking to improve their relationship with the natural world.
About the Author
---
Marc Hamer was born in the North of England and moved to Wales more than thirty years ago. After spending a period homeless, then working on the railway, he returned to education and studied fine art. He has worked in art galleries, marketing, graphic design, as a magazine editor and taught creative writing in a prison before becoming a gardener and mole-catcher.