Search for (almost) any book
Shopping cart
There are no products in your shopping cart.
Items in the cart

0

Items

$0.00
Ireland's Hidden Histories: A Story a Day from Our Little-Known Past (Paperback)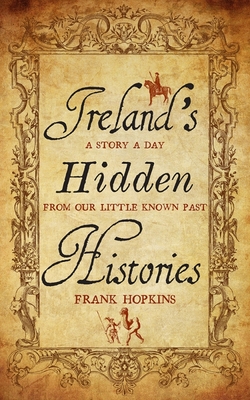 $17.99
Email or call for price.
Description
---
If you are looking for happy, positive or uplifting stories then this might not be the book for you.

If, on the other hand, tales of human tragedy, executions, wars, grave-robbing, rioting, man-eating Kerry eagles, rat-eating Belfast gamblers and Ardee crossdressers are the things that fascinate you, come right on in.

From the depths of the island's past, to more recent booms and busts, Irish history is replete with mesmerising stories and intriguing tales.

In this fascinating and often hilarious romp through the lesser-known facts of Irish history, Frank Hopkins delivers a story for every single day of the year.

Based on years of extensive research, and delivered with Hopkins' unique wit and humour, Ireland's Hidden Histories is a must for Irish history lovers, general readers, and anyone with a curiosity for the strange antics of our forebears.