Search for (almost) any book
Shopping cart
There are no products in your shopping cart.
Items in the cart

0

Items

$0.00
Forged By Iron (Large Print / Hardcover)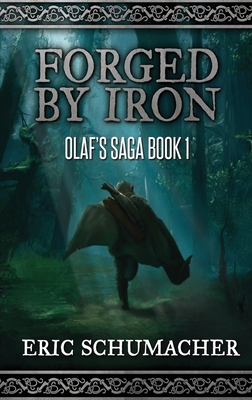 $39.99
Sorry - title not available at this time.
Description
---
From the bestselling author of Hakon's Saga comes the first in a series of stories about Olaf Tryggvason, one of the most legendary kings of the Viking Age.
Norway, AD 958. The Northern realm is once again at war. The exiled sons of Erik Bloodaxe have returned with the help of the Danes and have slain King Hakon. They now come for Hakon's heir, Jarl Trygvi.
Trygvi's wife, Astrid, and young son, Olaf, flee their home with the aid of their household warriors. Pursued by the Bloodaxe brood, the family escapes east, through the dark, forested land of the Swedes and across the treacherous East Sea. But the gods are fickle and the group is torn apart, leaving them to fend for themselves in Forged by Iron, a must-read for all who enjoy action-packed historical fiction.
This is the large print edition of Forged By Iron, with a larger font / typeface for easier reading.